See Immediate Savings With Insulation
Residential • Commercial • 100% Satisfaction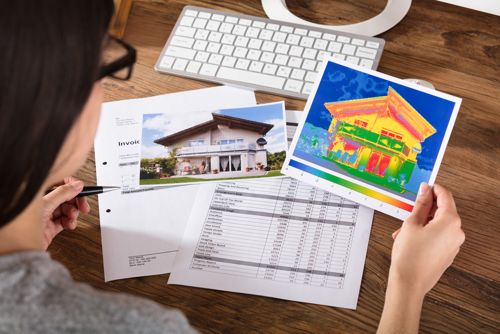 Don't let the Virginia weather blow any more of your money away. We offer a wide range of insulation solutions for your commercial or residential property. There is no job too big or too small.
Spray Foam
Foam Board Sealing
Attic Upgrades
New Construction
Crawl Spaces
Blown Fiberglass
Loose Fill & Blown In Cellulose
Fiberglass Batts
Rock Wool Sound Proofing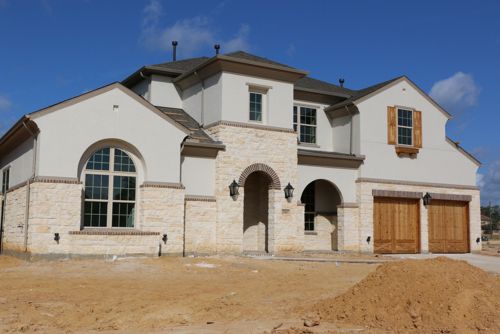 New Construction
Insulating your newest investment is a necessary factor to consider. Studies have shown that the right insulation can deliver energy saving of 45% for the life of the property. We are here to help make sure you enjoy your new property for decades to come.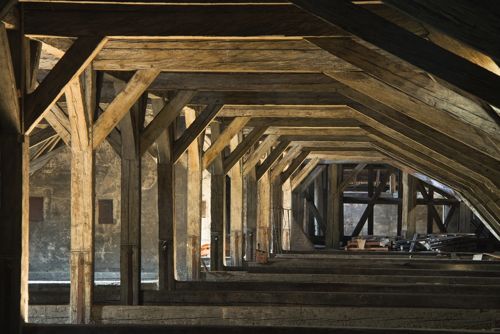 Attic Upgrades
Property owners need to upgrade their attics for several reasons. It is most often due to energy efficiency. Old insulation can begin to deteriorate causing high utility bills and drafts.  Insulation upgrades can be used to help save you tremendously.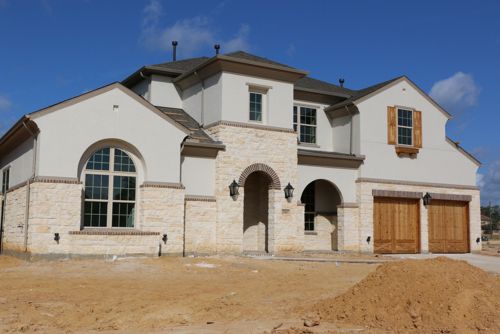 Spray Foam Richmond VA
Spray foam in Richmond VA has been shown to keep operating costs at a minimum for the life of the property. It insulates while sealing air leaks at the same time, can add structural support, and reduces maintenance needed on HVAC equipment.
Contact Us – Free Estimates.
If you have any questions or would like to get a free estimate, please feel free to contact us by phone or contact form.
Expert Virginia 
Insulation Contractors
Did you know you could start saving money each month with one phone call? The majority of properties today are not insulated properly. As expert Virginia insulation contractors, we know the most over-looked areas in a home or building that could be causing your high utility bills to climb. If you want to seal up every nook and cranny of your building, we recommend a spray foam Richmond VA solution, but for those on a tighter budget we offer traditional fiberglass installation as well.
We look forward to exceeding your expectations throughout the Richmond Virginia area. We also happily service all of the north-western part of Chesterfield county, Petersburg and Colonial Heights.
Which is better: 
Fiberglass or Spray Foam?
We get asked this question a lot. And we always give the same answer. It depends. While we feel spray foam is the superior choice, not everyone's budget can allow for it. So, it depends largely on a property owner's budget.
Traditionally, a form of fiberglass batts has been the overwhelming choice of property owners for decades. They come in variety of widths for different applications, range in R-values, and are inexpensive. But they can be a mess if you ever need to cut into them. They are also not considered air sealants and loose R-Value over time.
While more of an investment upfront, spray foam Richmond VA is the better investment in the long run. With a long list of benefits, it will simply outlast a fiberglass installation. Check out our chart below to see more side by side comparisons of the two options.
| | | |
| --- | --- | --- |
| | Fiberglass | Spray Foam |
| Lifetime Value | 10-25 years if it stays dry | 80+ years |
| Air Leakage | Yes | No with closed cell. Minimal with open cell. |
| Installation | Sheets that are placed in the walls or attic floor | Sprayed by a professional |
| Energy Efficiency | Better than nothing | Highly efficient. Expands into every nook and cranny. |
| R-Value Over Time | Begins to disintegrate and lose value over time. | Does not lose value over time. |
| Sound Barrier | Minimal | Yes |
| Added Structural Support | No | Yes. Closed cell can add 75% – 400% racking strength to walls. |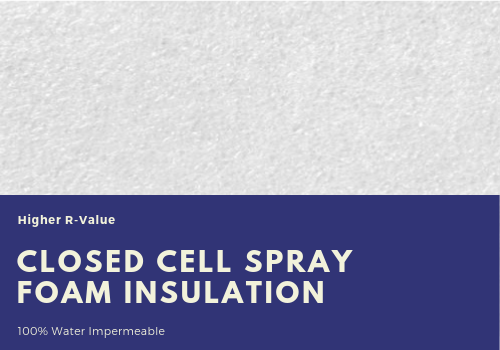 Closed Cell Insulation
Highest R-value. Resists moisture and dries with minimum R-Value loss. The closed-cells rigid structure hold their shape as they are filled with gas, making them stronger and also creating a better insulator. For areas that need higher insulation of air and water vapor, will have more exposed usage, and require structural support then closed-cell foam is a better option.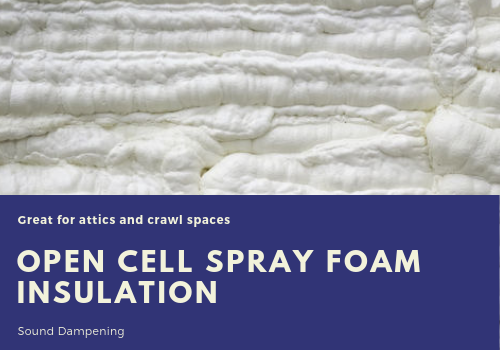 Open Cell Insulation
Softer and less structurally stiff than closed-cell foams. If the foam will not be stressed by outside forces, doesn't need to conform to a solid shape, and the budget is limited, then open-cell foam is best. It is an effective sound dampening barrier and is great for attics and crawl spaces.
Water-blown insulation, or open cell, doesn't produce any gases that harm indoor air quality, and it can still form a continuous air barrier to block the migration of allergens and pollutants so that your home stays cleaner, and air leakage and moisture is effectively blocked to minimize condensation, moisture build-up, mold, and mildew.
If a closed-cell foam is used, then a short period of off-gassing will occur but will not have long-term effects or odors.
Is air sealing important?
Very much so. Up to 40 percent of a home's energy is lost through the walls, floors and roof due to air leakage. The effectiveness of insulation is measured by its R-value, or its ability to limit heat flow. While insulation plays an important part in achieving energy savings, air sealing is just as important. Without an airtight seal, insulation will not perform at its optimal R-value. Spray foam insulation can insulate and air seal in a single step, which helps save on time and cost. 
Does spray foam create an effective air seal?
Yes. The polyurethane foam used has a high expansion rate. This means that as the foam expands and sticks, it finds and fills any small nook or cranny, thus creating an air tight seal. It is not possible for fiberglass to give this air tight seal due to voids, or missing insulation that can occur as it settles or shifts.  Missing insulation of just 5% of an insulated area can diminish overall insulation performance by as much as 50%?
If you have ever lived in a home that was not insulated, you probably would never ask this question. Drafts have a way of finding gaps in your structure. Unwanted air flow can increase your utility bills and keep you in a constant state of being too hot or too cold. Insulation is important for any building structure. Here are a few more reasons why.
Thermal Advantage
All types of insulation are good at keeping heat out as well as in, giving homeowners additional savings on their air conditioning bills which are usually higher than their heating bills. Spray polyurethane foam (SPF) insulation allows for more insulation in a tighter space than conventional batt solutions, and performs well in controlling hot or cold temperatures. 
SPF also reduces drafts by cutting convection looping. Temperature differences between the outside and inside walls cause warm air to rise and cold air to sink in the cavity between the studs. This action initiates a convection current flowing up and down the walls, especially with fiber batt insulation. It can be applied to the interior walls and reduce the temperature differences of the air current activity.
Air Filtration
SPF reduces air infiltration by conforming to cavity shapes and sealing around wall features. In the presence of air leakage, fiberglass batts can act more as a filter than as insulator. Since batt does not fully conform to all shapes in corners and walls cold spots may appear in these areas.
Air leakage can also occur around outlets, window and door trim. SPF adheres and seals tightly in the cavity and reduces air leakage caused by irregularities in surfaces.
Vapor Barrier
Condensation can form in walls, attics, and crawl spaces, but closed-cell spray foam acts as a moisture or vapor barrier due to its impermeable characteristics.
Not Sure Which Solution Is Right For You?
That is okay. Our trained staff would be happy to help you find the best solution. Don't hesitate to reach out to us and find out which insulation type would work best for you.
If you are unfamiliar with how insulating your home works, please don't hesitate to contact us and we would be happy to explain more about the benefits it can start providing immediately. If you are ready for a free estimate, fill out the contact form or give us a call and we will get back to you as soon as possible.
SERVICE AREA includes: NW Chesterfield county | Petersburg | Colonial Heights | All of Richmond VA
Richmond Brothers Spray Foam Insulation
Average rating:
3 reviews
May 9, 2019
Fast & Affordable
We had Richmond Brothers Spray Foam Insulation come give us an estimate, and they offered their expert opinion on which insulation would be best for our attic. They suggest spray foam, and we could not be happier with the results. Our home has stayed cool all summer and warm in the winter thanks to these guys!
May 9, 2019
5 Star Services!!
These guys simply are the best. They know their insulation, how to install it properly, and reduce monthly costs. This company is worth every penny!
May 9, 2019
Best Insulation Contractors In Richmond VA!
We were in desperate need this past winter for new upgraded insulation. Richmond Brothers Spray Foam insulation came to our rescue. They gave us an estimate that was affordable, and they scheduled us quickly. We highly recommend this awesome company! They helped lower our energy bills instantly.